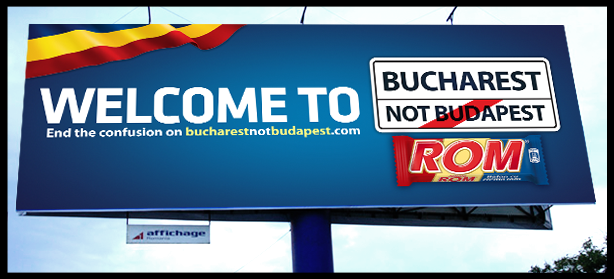 That date is the moment when I arrived in Bucharest. 1st step at the airport of Otopeni, my first words in Romanian, or I wanted to say: Buna ziua, multumesc …
On the road , by bus, I saw many abandoned buildings or buildings under construction.. and I said to myself "Where am I ? … WTF". At the entrance of the Bucharest, I saw a different aspect of the city, a town with many Orthodox churches, buildings destroyed by the communist period, mix of different colors of the sweet winter. No phone credit for me, just wifi to chat with Alex', my first flatmate and Anca (my buddy) that was waiting for me at the airport. So no phone and also I don't have the sense of orientation (Eddy's GPS doesn't exist ˆˆ' ) It smelt good! Finally after 30 minutes, I found my way ! We found the flat, we entered into the hall but problem … I had 1 bag and 1 suitcase; total 40 kilos, my flat is in the 8th floor and no elevator ( it was under construction)! Welcome to Romania !
The first meeting with Alex' was funny. I had a bad English (as you can see :p ) and she speaks very fluent English. Just imagine the discussion! She began to speak and keep going with many sentences so fast like a boxer who receives some punches.  My answers were "hein hein", "yes", "ok". I thought OMG It will be hard these months….
Posey comme un Poney,
Eddy